What to buy for Spring/Summer 2018
Which trends to invest in as the Spring summer season gets under way!


With March right around the corner, all eyes are looking towards London, New York, Paris and Milan for the Fashion Week circuit. These shows will influence everything that we see on the highstreet from now until the Autumn, so it's great idea to keep an eye out for likely trends that we can invest in as retailers to maximise our ROI and get ahead of our competitors.

Many designers run catwalks ahead of Fashion Week, and we've identified a few key trends so that you don't have to! Here are our top selections that we think are guaranteed best sellers.
Ruffles
Back again for the second year in a row, ruffles are all over the pre-Fashion Week shows once more. Designed to make garments ultra-feminine and dramatic with a nod back in time to the 70's, keep an eye out for heavily accentuated necklines, cuffs and ruched seams.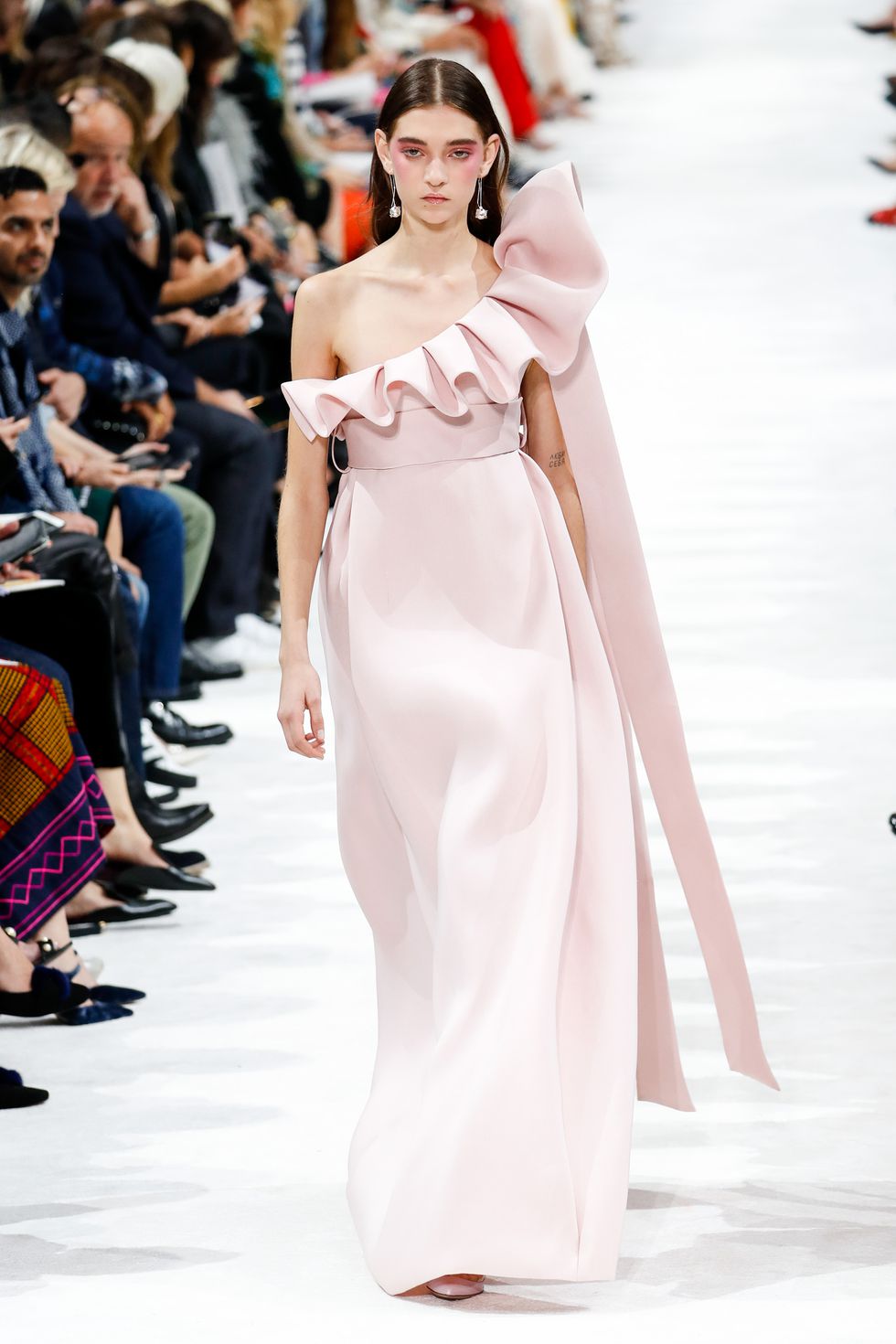 Valentino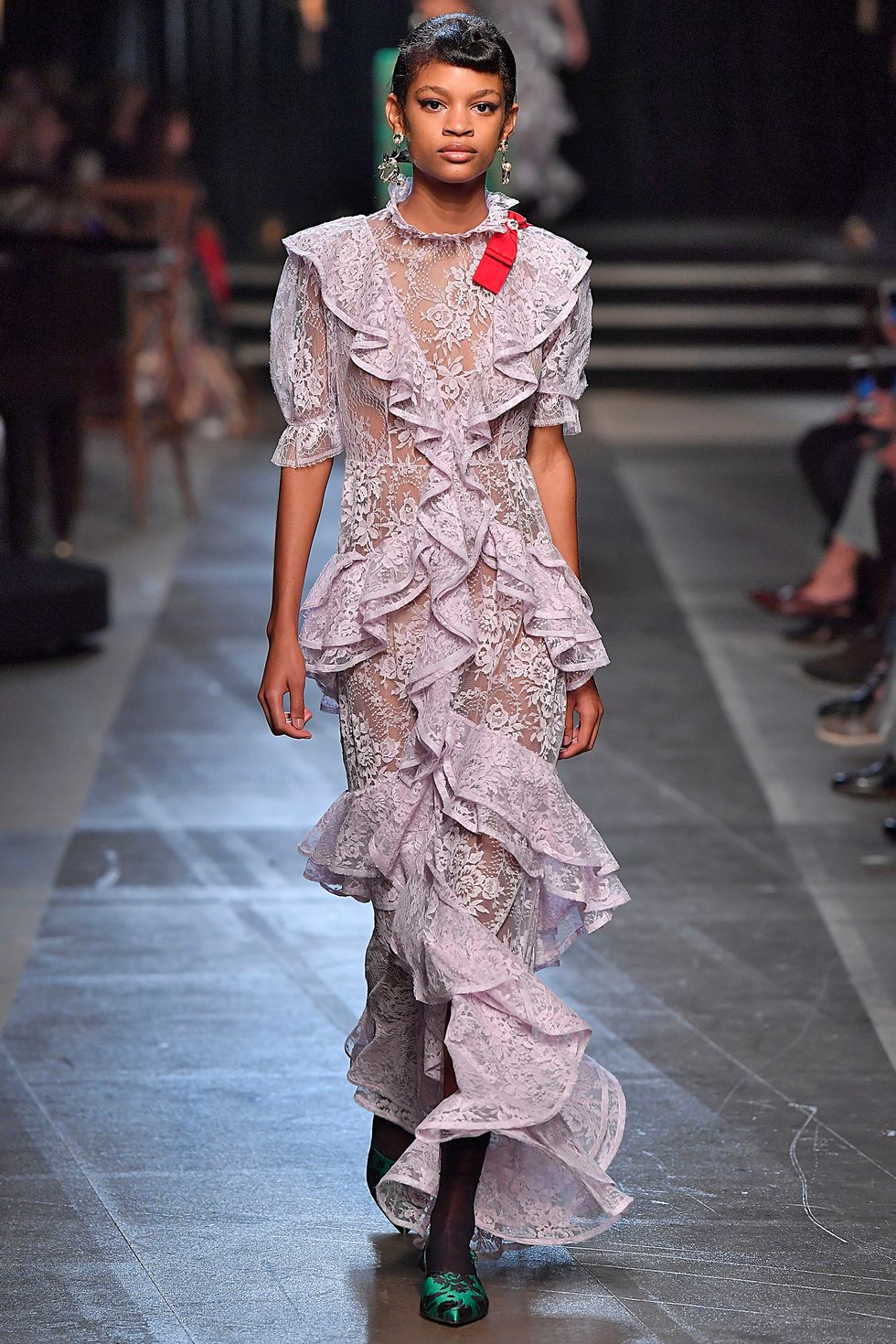 Erdem

Sequins
A 'glam night out' wardrobe staple, sequins are now the hottest trend for modern daywear too. Shiny appliqués and dazzling fabrics are no longer reserved for after dark, and designers all over the catwalks are combining ritzy sequinned pieces with casual knitwear or trousers to open up the possibilities of selling more mix and match outfit options- Great news for retailers!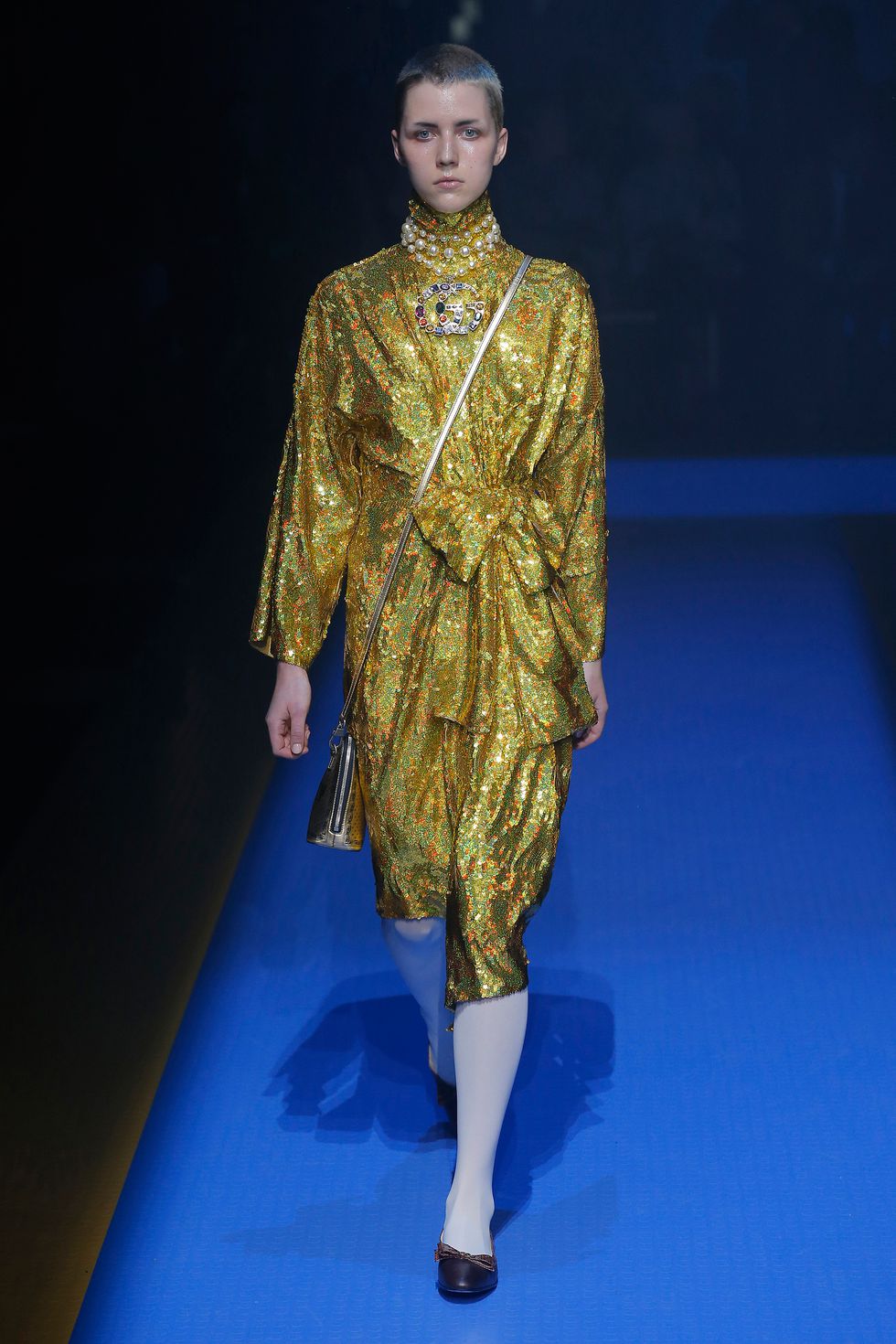 Gucci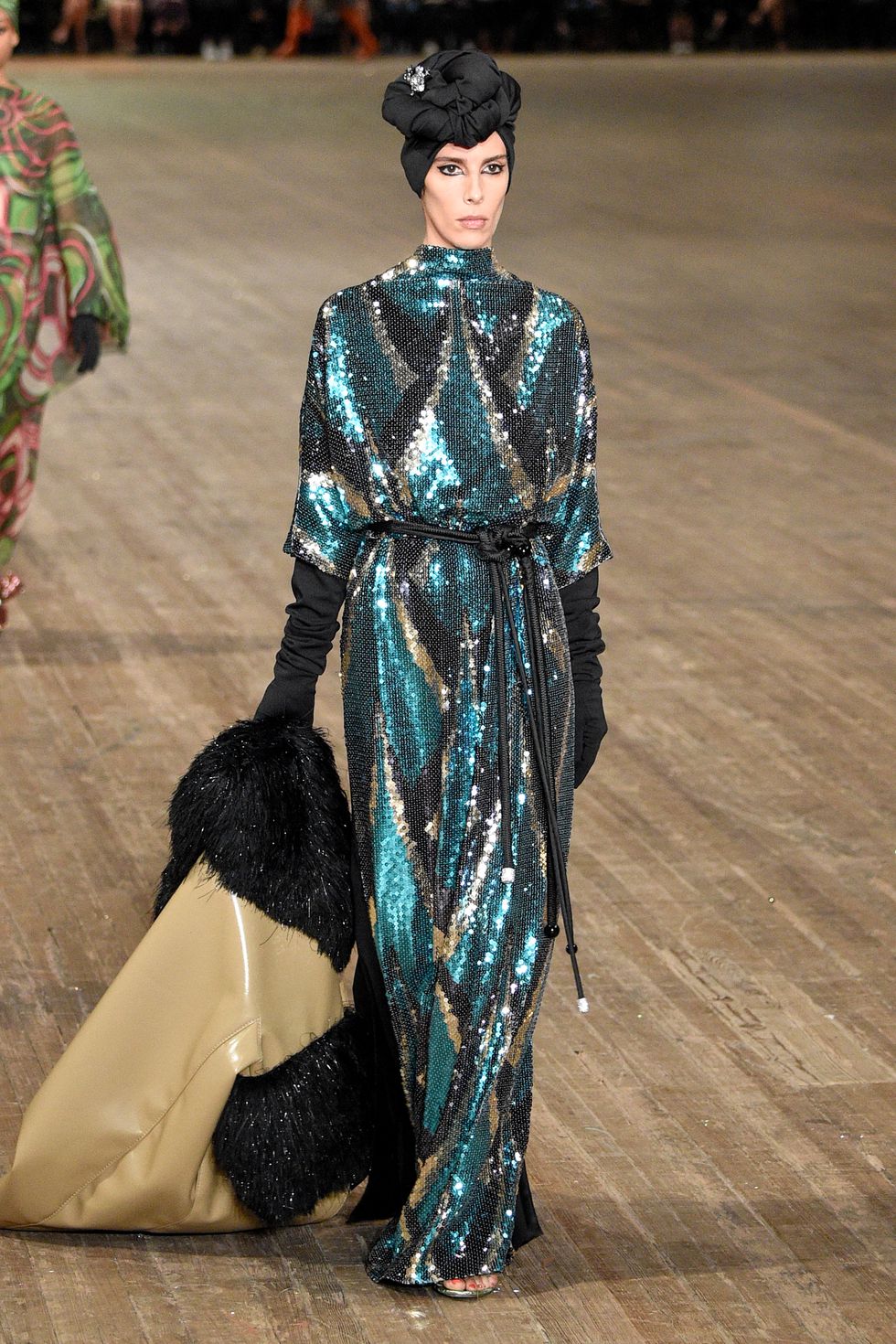 Marc Jacobs

Pastels
It's Spring, so, of course, pastels. Designers this year are doing something ever so slightly different though in that from lilac to pink, baby blue and lemon, the palettes of these pastels aren't the super sweet hues that we're used to. Many of the pieces we've seen have made use of either more muted or more bold variances on the usual pastels that we tend to see at this time of year. Snap up any pastel pieces that you see manufactured in a more unusual shade, and your customers will thank you for it!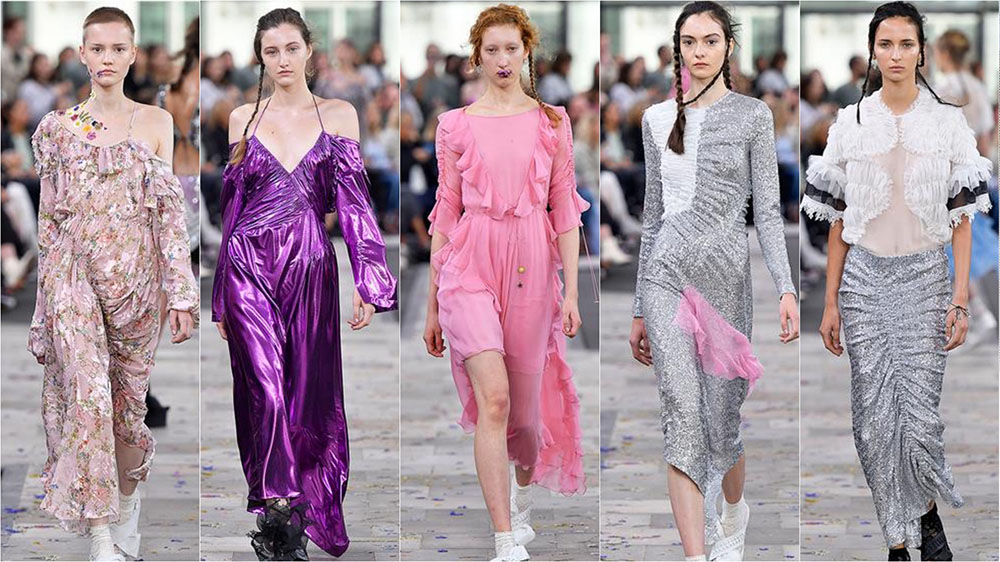 Preen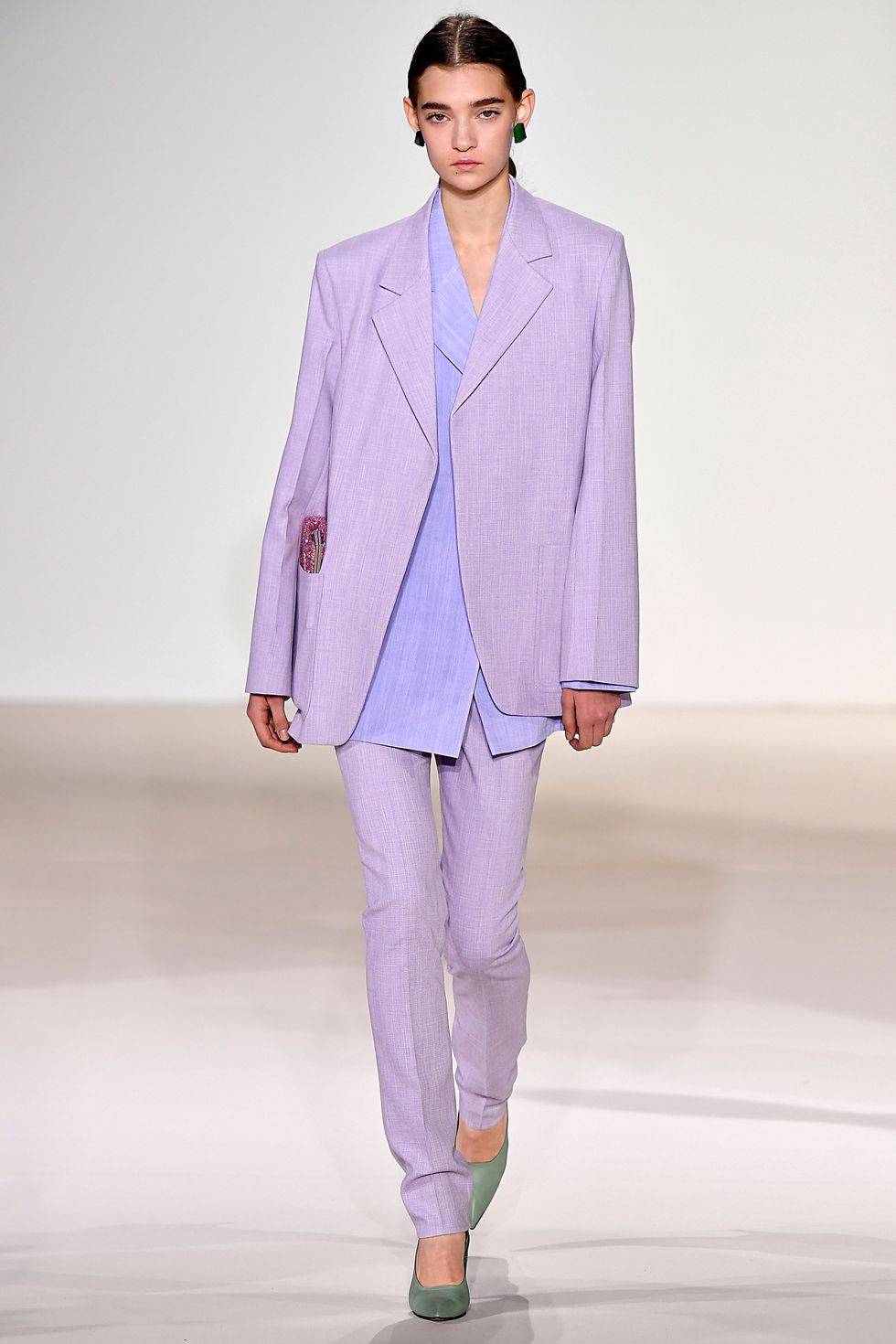 Victoria Beckham

Brights
Much like pastels for Spring, Brights for Summer are a must! This year we can expect to see vibrant primary colours across the highstreet as red, yellow and blue are the season's hottest colours. In terms of retail design, these colours notoriously do not work together, but consider pairing them with crisp white linens for a really effortless beachy look that keeps your shop floor fresh and fashionable!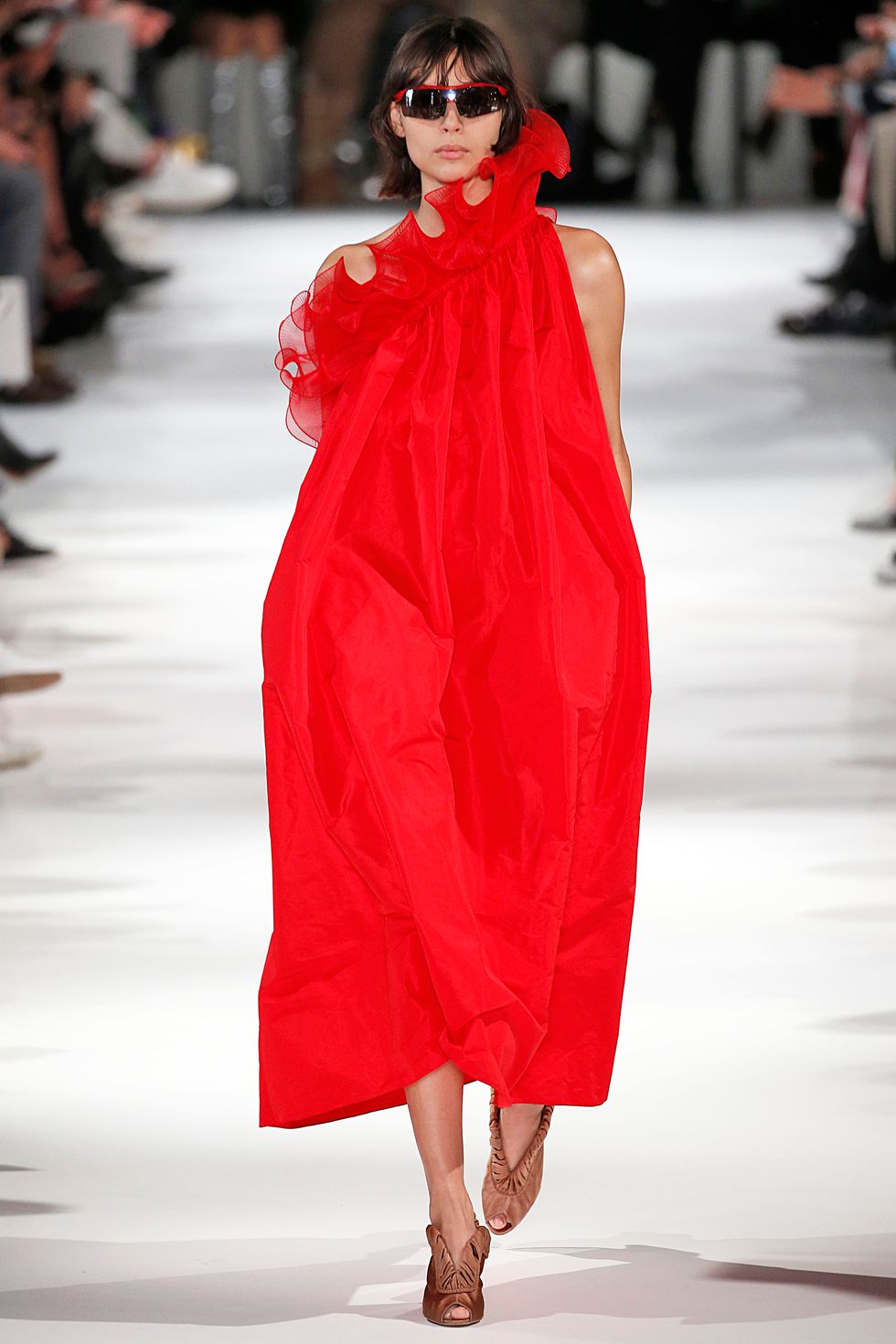 Stella McCartney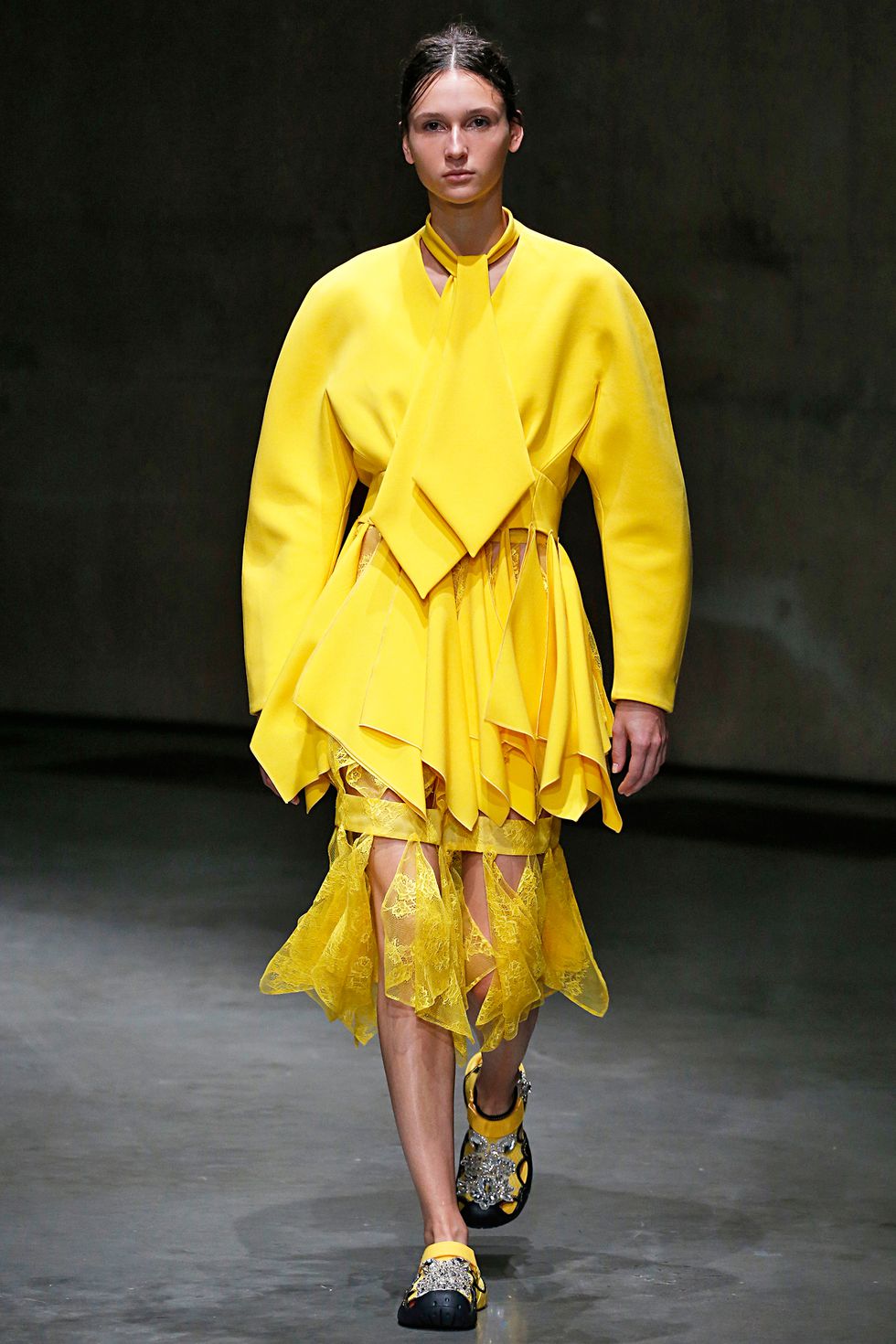 Christopher Kane

Chiffon
Chiffon, tulle and lace! In keeping with 2018's chic feminine theme, one of the most beautiful (and popular) looks coming off of the catwalk has been the use of chiffon to create fairytale-like pieces that are both sexy and girly. We saw a lot of embroidered chiffon last year, which we'll almost certainly see a lot of again this year, but don't be afraid to stock up on the plainer pieces as everything under this umbrella chiffon-trend will be a huge hit with style-conscious consumers!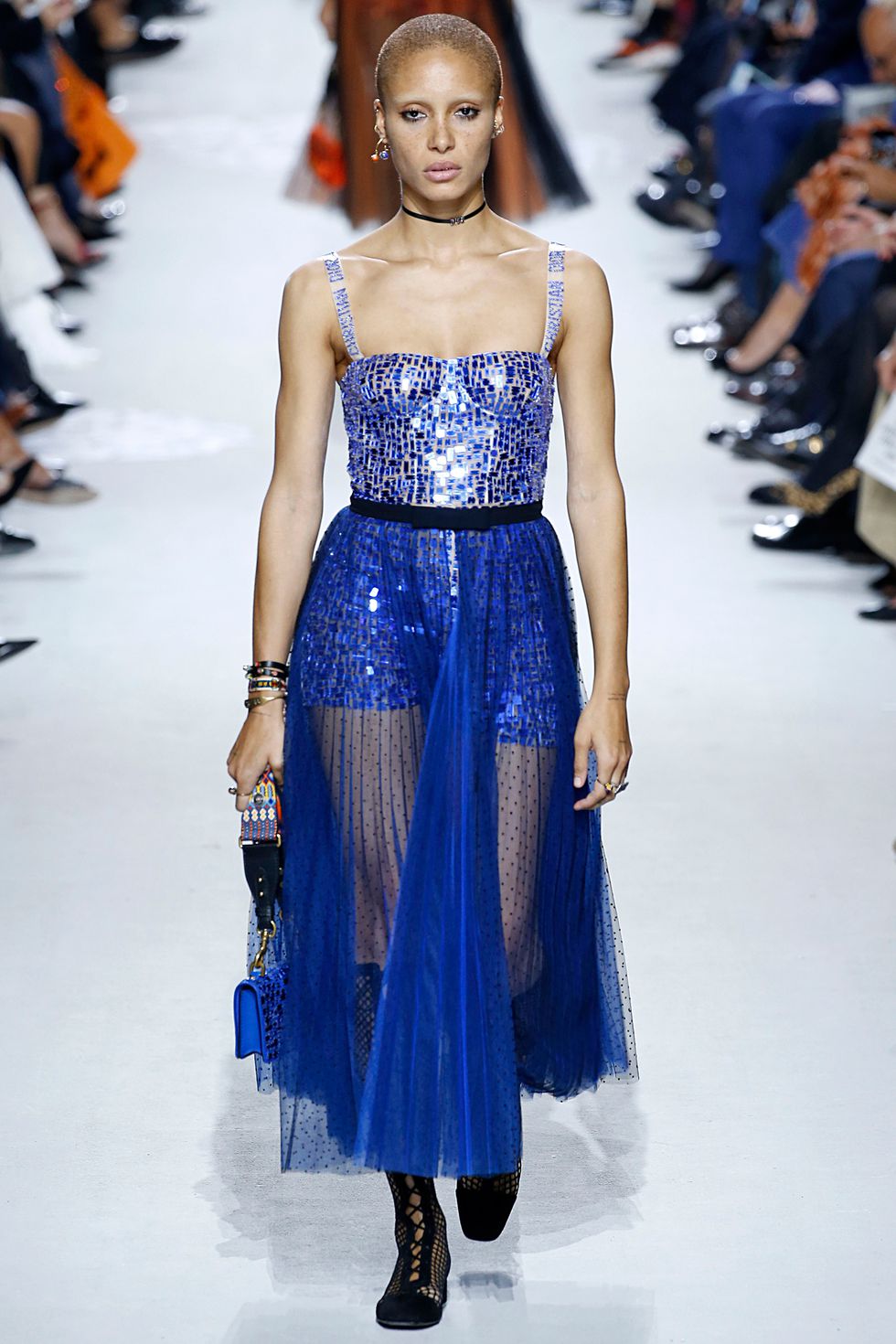 Dior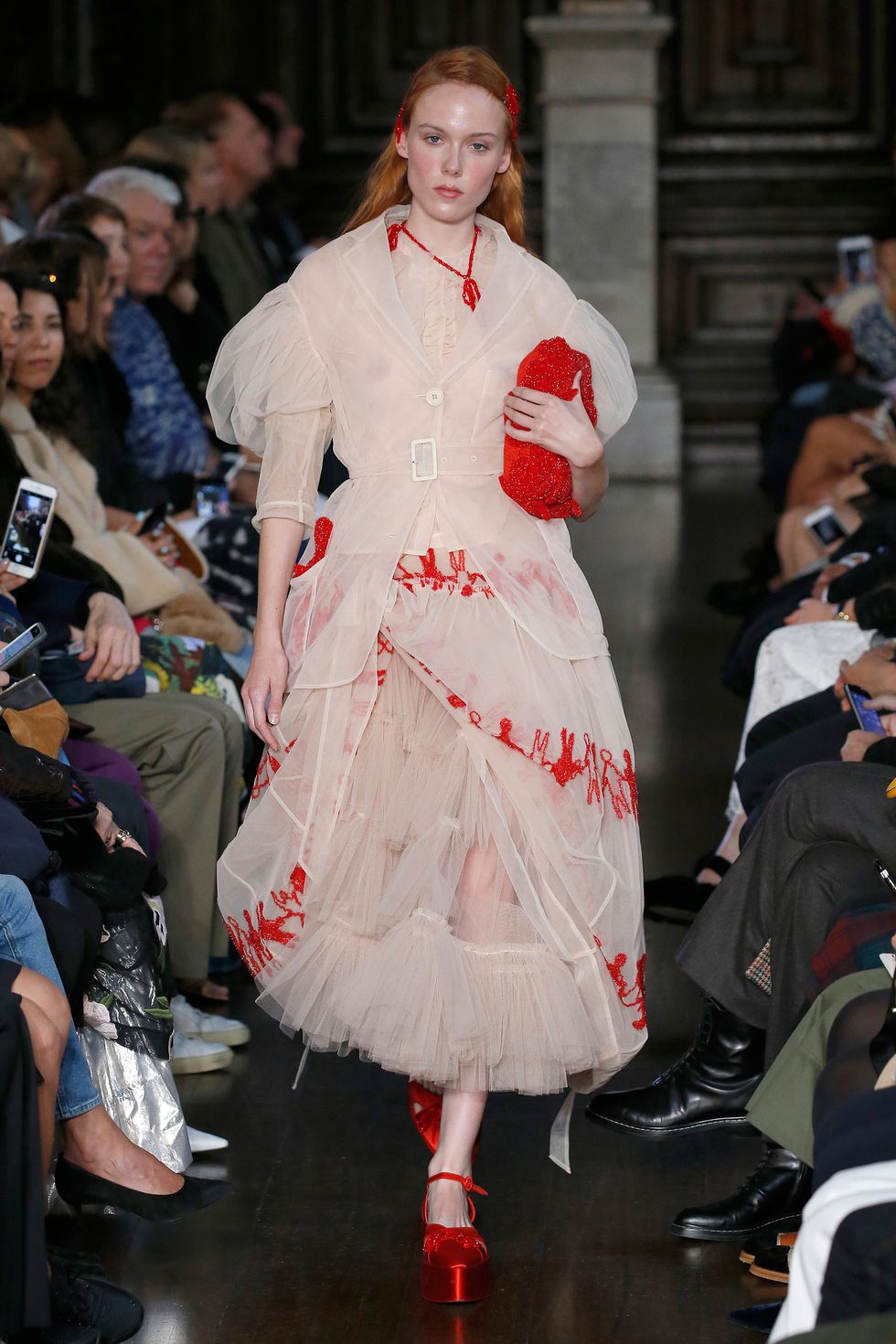 Simone Rocha