AW19 Trends from Paris Fashion Week
It's that time of year again to start looking towards what could be happening further through 2019 as the top designers from around the world gather to show the latest trends at fashion week!
As always, we'll be reviewing each show and curating a roundup of the trends that we think will be the ones worth investing in for AW19!
Spotlight on: Paris


Florals

We're all familiar with florals for Spring, but this year there were lots of great examples of how romantic floral prints can be used to spice up an autumnal look!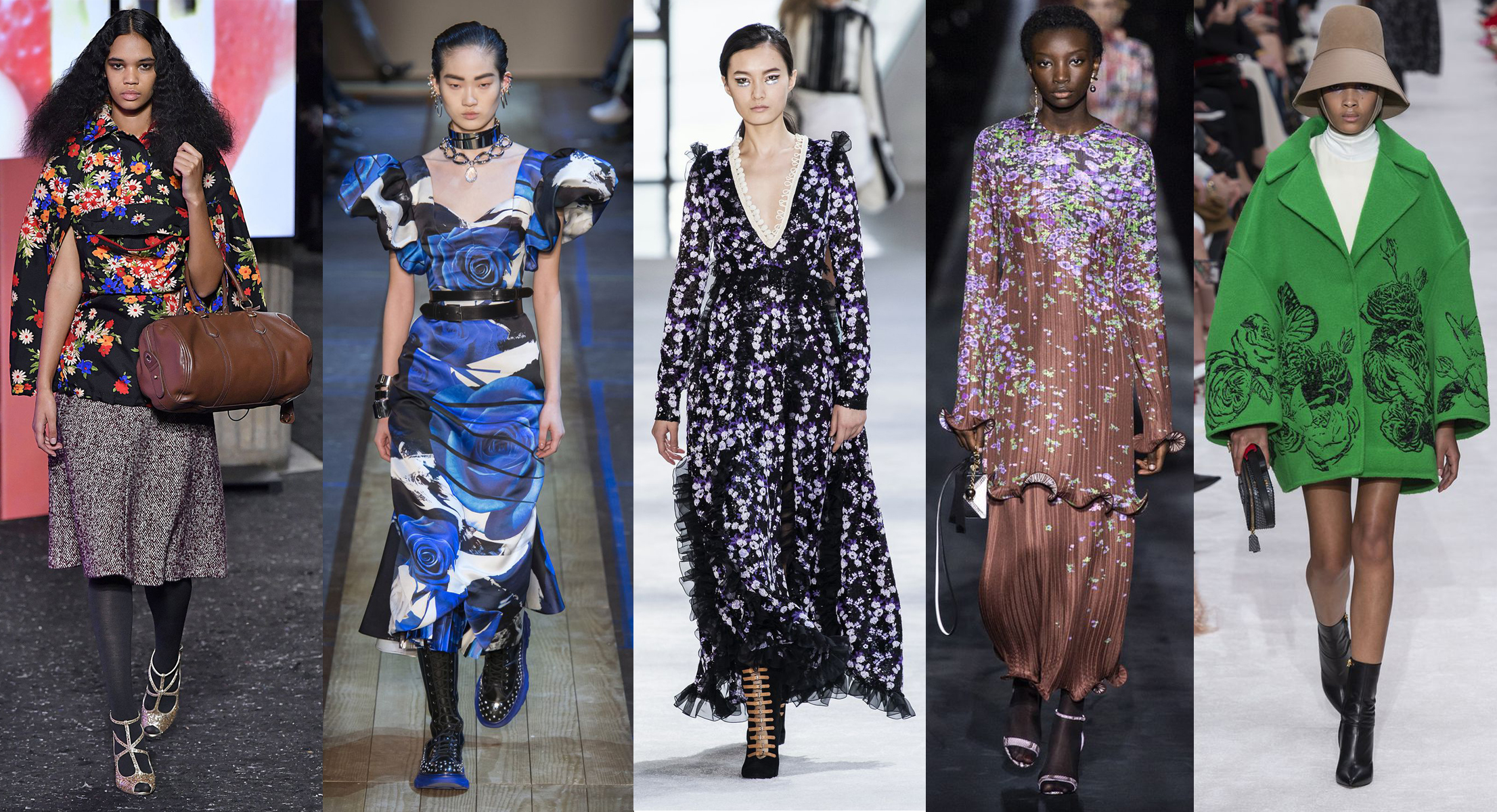 Miu Miu, McQueen, Valli, Givenchy, Valentino
Pink

Another trend that we often associate with Spring has again been turned on it's head to give a lift to the jewel tones that we usually see in Autumn- Pink!
This time the catwalks were filled with deep rich pinks that were flattering and luxurious!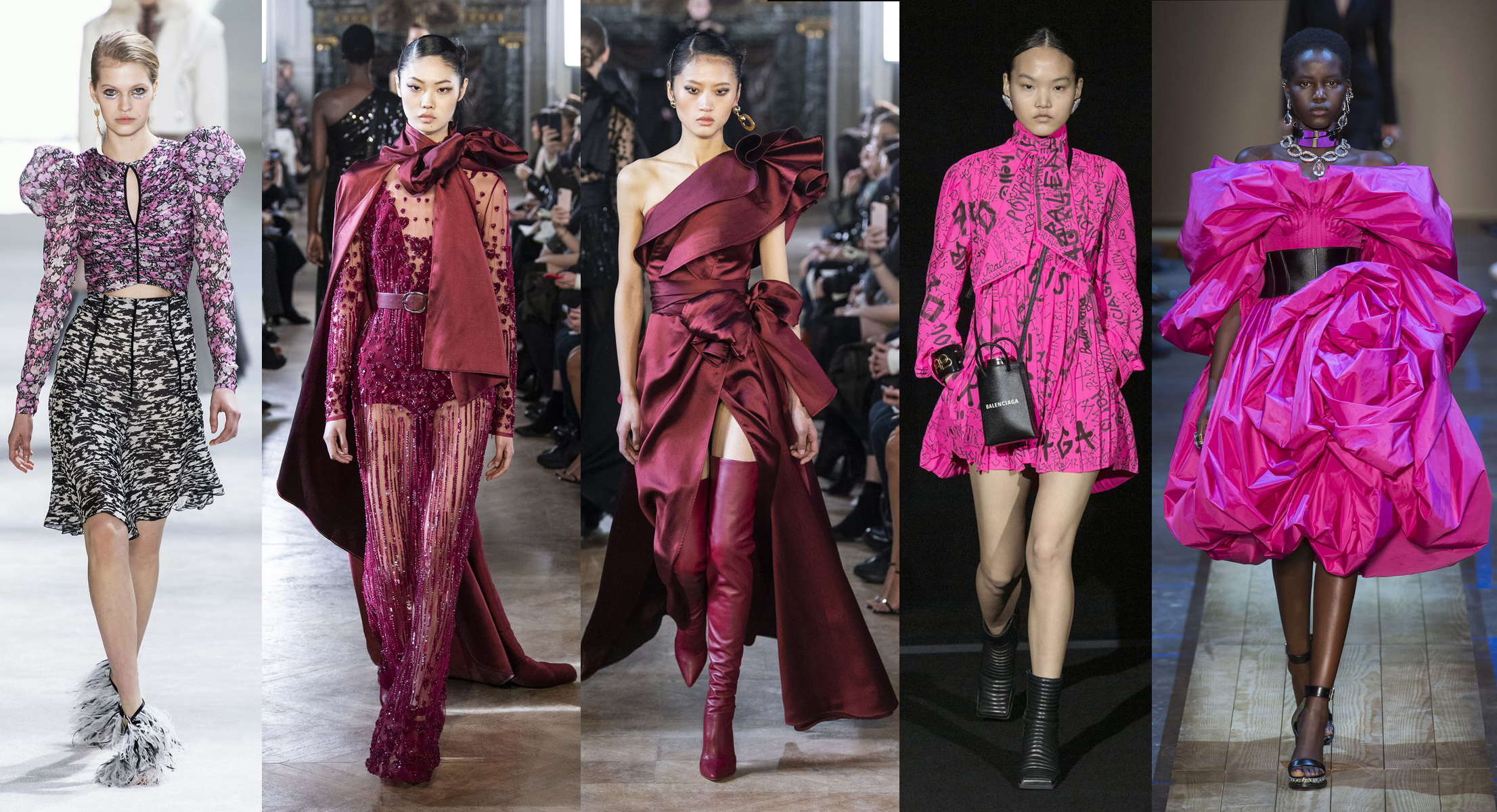 Valli, Elie Saab, Elie Saab, Balenciaga, McQueen
Teal

We're no stranger to teal through the Autumn/Winter season, but the AW19 collections shown in Paris made the most of using this colour to it's full zingy potential to really lift the feel of these looks and take them somewhere more youthful and vibrant!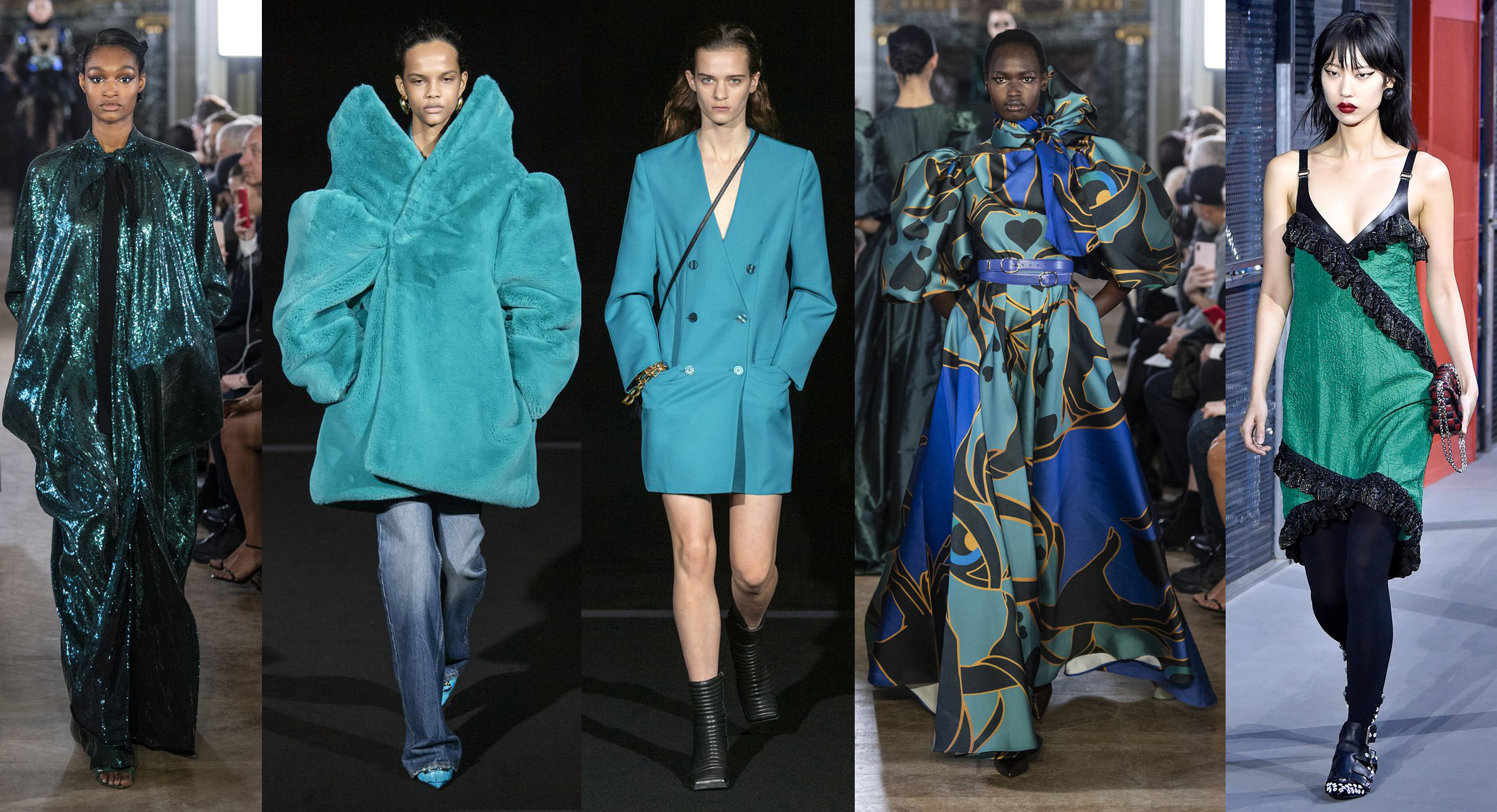 Elie Saab, Balenciaga, Balenciaga, Elie Saab, Vuitton
Ruffles

Ruffles first hit the catwalks in 2017-18 and have gone from strength to strength! In the coming seasons we're likely to see lots of structural ruffles and pleats that give form to garments and create really unique silhouettes.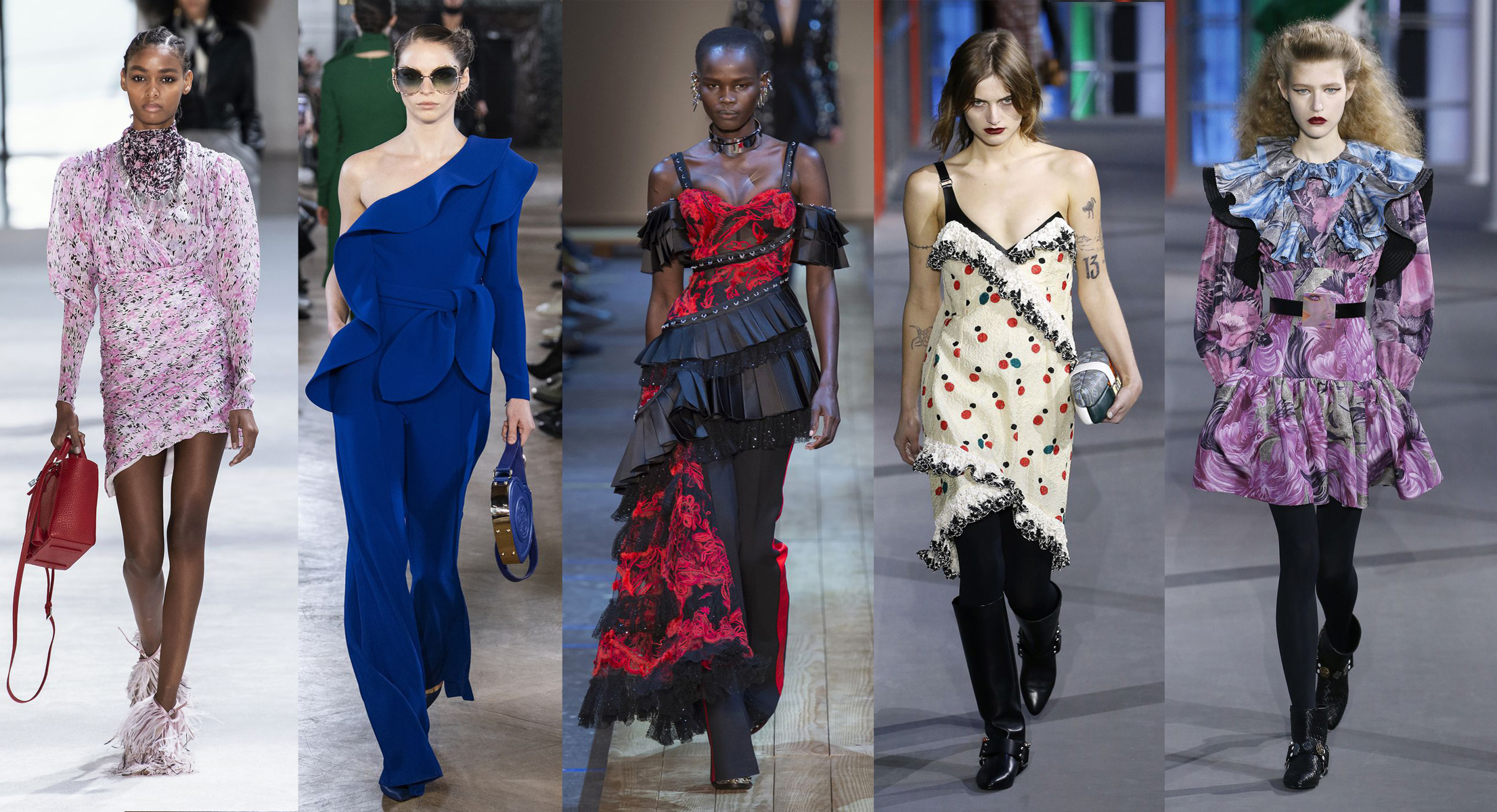 Valli, Elie Saab, McQueen, Vuitton, Vuitton
Lagenlook
A favourite of ours! The Paris Fashion Week shows were packed full of examples of beautiful garments that were oversized and relaxed fitting, true to the unique Scandi styling trend that has been on the rise for the last couple of years. These garments are usually comfortable, practical and really easy to layer and build a complete look with with very little effort!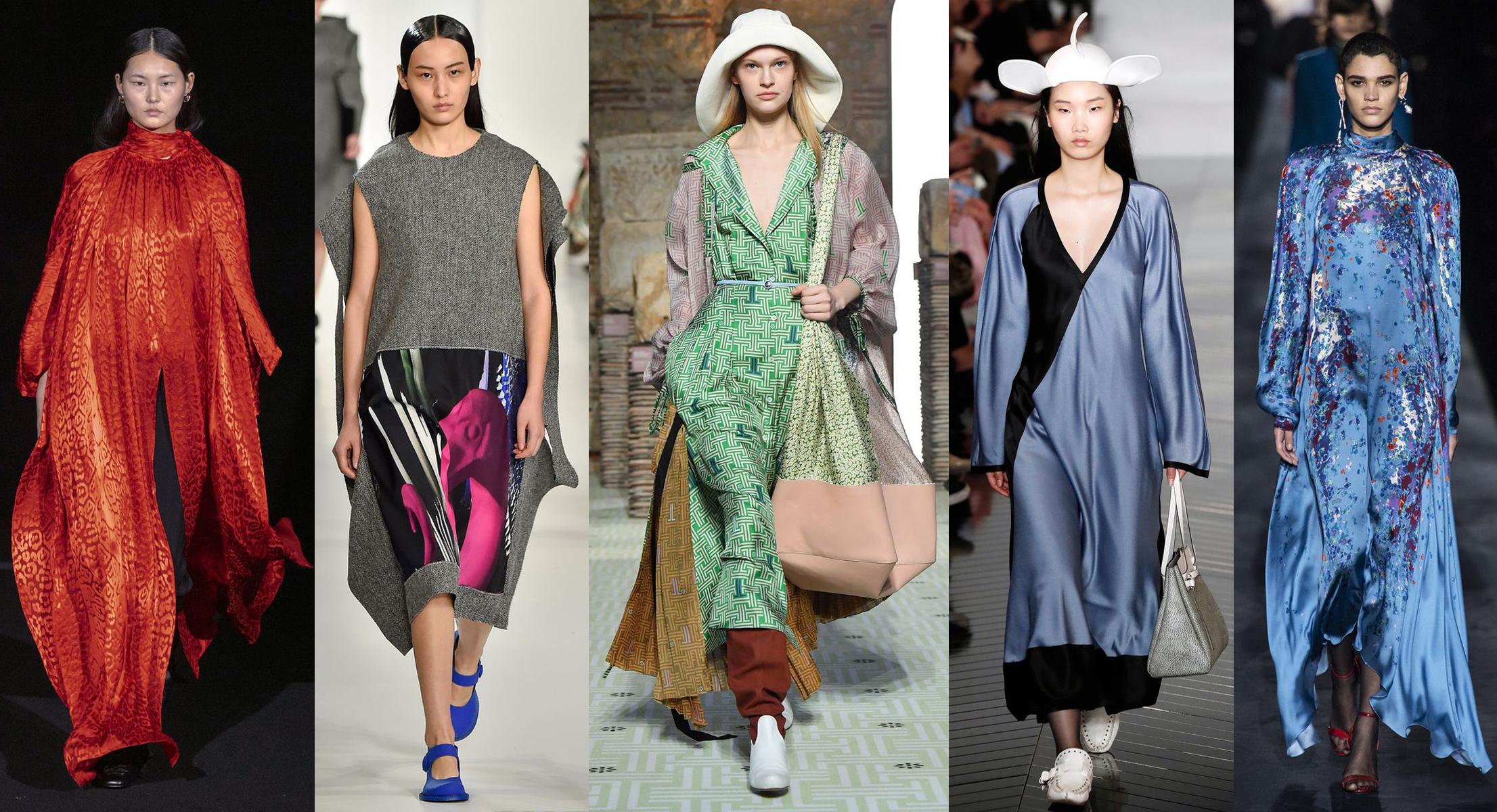 Balenciaga, Maison Margiela, Lanvin, Loewe, Givenchy