Could embracing inclusivity revitalise your brand?
How the fall of mighty brands can show us how to avoid collapse.

This week in hot fashion news we've all been watching in amazement as the fallout from the Victoria's Secret Fashion Show keeps taking new twists and turns that are proving to be devastating for the brand.
Since the famous Autumn/Winter themed womenswear catwalk show televised a few days ago, it has been revealed that the iconic American brand only managed to pull 3.3 million viewers internationally; compare this to the average 12.6 million viewers that tuned in throughout the first week of ITV show 'I'm A Celebrity…' in the UK alone and you can see why these figures are extremely troubling for the Victoria's Secret fashion house. These figures have been dropping steadily in their millions since 2003 as the world increasingly turns its head away from the brands idealised view of the 'perfect' women.
Throughout the run up to the catwalk show, the brand came under significant public scrutiny after the company CEO made inflammatory exclusionary comments regarding the models that walk in their shows. Celebrities such as Halsey, who performed at the show, and Rihanna have hit out at the brands lack of inclusivity and diversity, and many other brands have since held their own Victoria's Secret-style runway shows offering a wider diversity of modelling talent.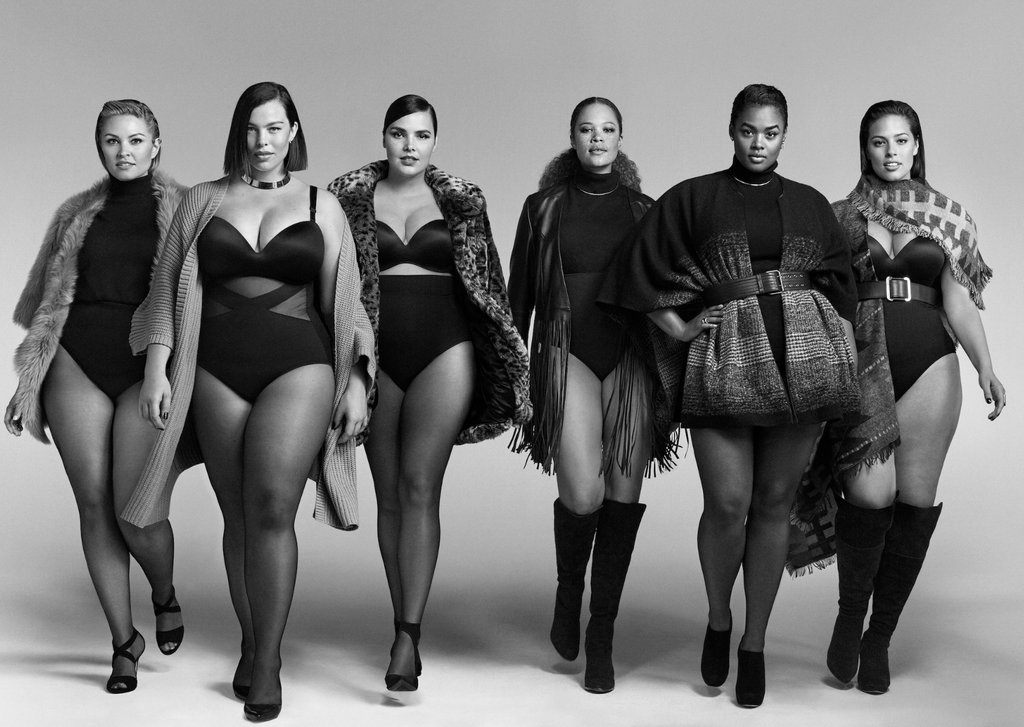 Image: Lane Bryant #PlusIsEqual

What Victoria's Secret seems to have missed the mark on is the fact that brands embracing plus sizes is really coming to the fore these days, and most highstreet brands now carry sizes over an 18, with many branching out into size 20+ including H&M, Marks & Spencer and New Look. Fashion giant ASOS launched their exclusive plus size range in 2010, before many mainstream brands were even thinking about it, and have since announced gargantuan year-on-year profits directly relating to their consistent and rapid sell-through on plus size items that, critically, are fashion forward and mirror the latest trends within their straight-sized ranges.

Since the average UK women's dress size is currently a 16, it stands to reason that as retailers we all need to embrace the widest demographic in order to secure as many sales as possible in the face of declining consumer spending to keep our brands thriving. At LV, we've embraced the need for beautiful inclusive clothing since we saw that this is what our customers were calling for from wholesalers when we launched our brand. We carry a great selection of fashionable, wearable clothes for all body shapes in a huge size range from 8-20+ that we're extremely proud of and that our customers love. We're thrilled to be a leading wholesaler in providing these amazing lines for amazing retailers who sell to amazing women, and we hope that in the near future more and more retailers will come to recognise that investing in these kinds of inclusive fashion lines works wonders for your bottom line!

Image: YoursClothing