London Fashion Week Autumn 2016

3 Key trends from the catwalk for the SS17 season.


1. Bollywood Fusion

Indian designer Ashish wowed the LFW audiences with a sombre, romantic take on his Bollywood style east-meets-west collection. The gender-fluid range featured a rainbow of beautiful Indian fabrics, patterns and detailing cut against more westernised shapes such as circle skirts, maxi dresses and t-shirts.

We can expect to see: Lots of sheer fabrics with intricate embroidered designs or printed patterns patterns, and flowing, romantic cuts.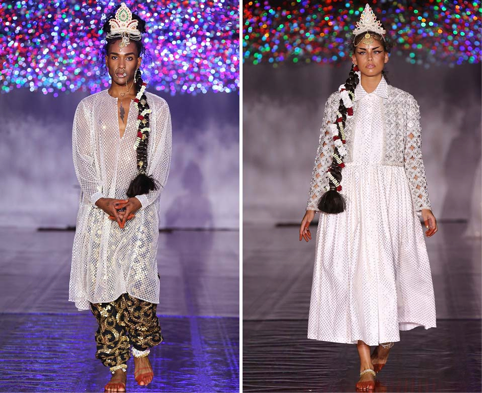 2. Slogan Tees

A massive trend across a number of designers was the rise of the 70's inspired slogan t-shirt.
House of Holland and Ashish lead the way with their 'Free To Roam' and 'Love and Devotion' shirts respectively. A number of FROW celebs such as Gigi Hadid and Kendall Jenner were also spotted sporting this trend around the show!
We can expect to see: The classic 70's style close fit t-shirt with contrast piping to the neck and sleeves with bold political statements emblazoned across the front.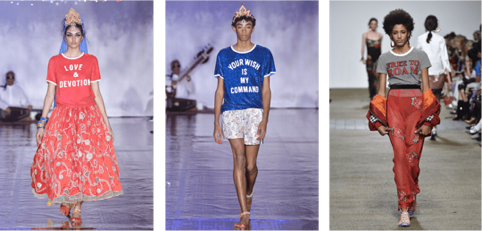 3. Art Deco Glam

Charlotte Olympia made a huge splash on her catwalk with her 1920's style pin up showgirl show, and Ryan Lo also mimicked the Art Deco period aesthetic with his over the top makeup and froufrou designs.
We can expect to see: Boxy cuts, and scalloped edging on androgynous, loosely fitting garments. Glam detailing with lots of beadwork and sequins on sheer or delicate fabric.