Our top 5 trends from this Spring's London Fashion Week

1. Exaggerated sleeves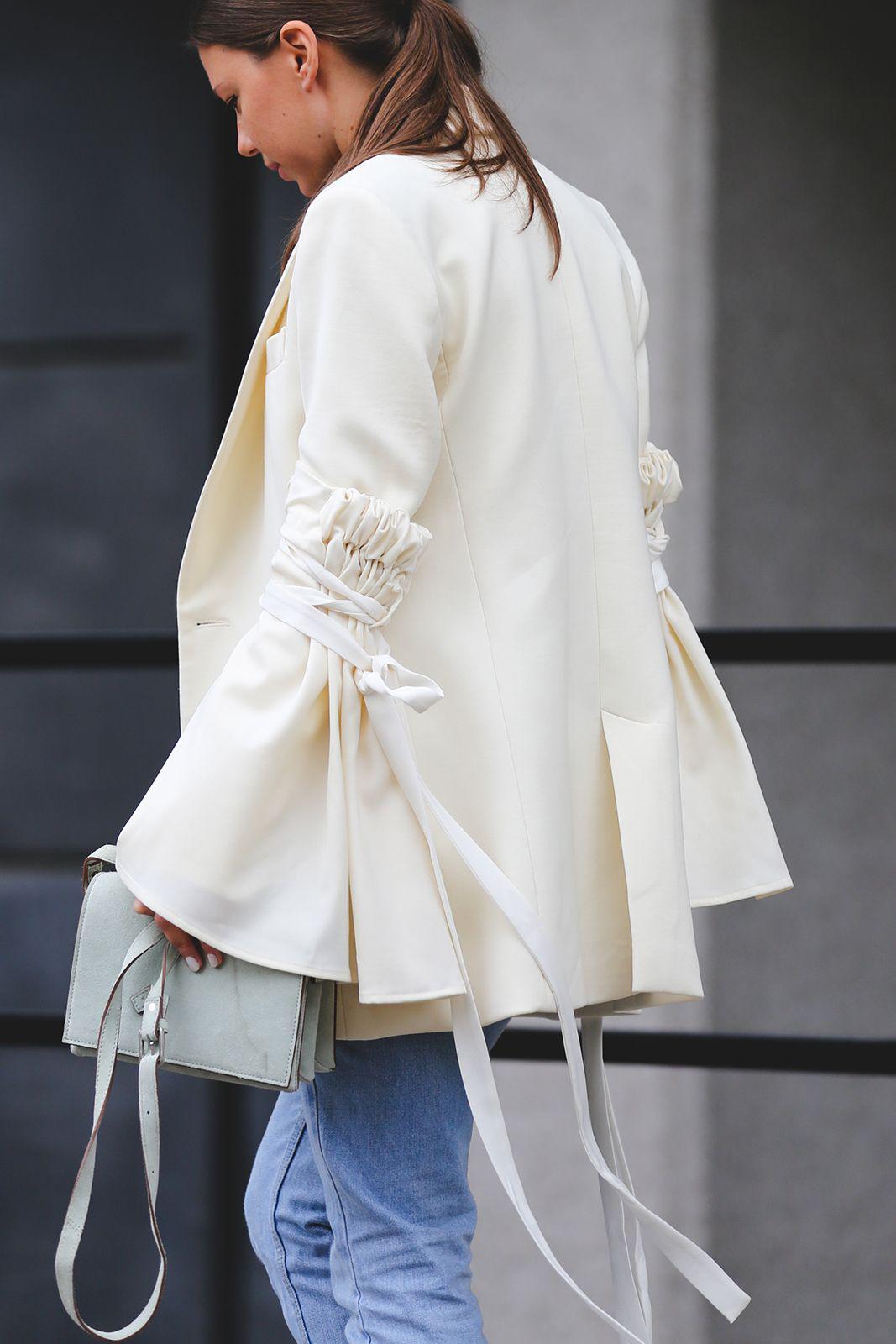 Photo: Refinery29.com
We've been hearing about this trend on the fashion grapevine since December, and now it seems like it's finally arrived in couture, and so will be trickling down onto the highstreet very soon!
We love the over the top styling of bell sleeves, which are both a powerful fashion statement and a wonderfully feminine, fun look.

2. Sportswear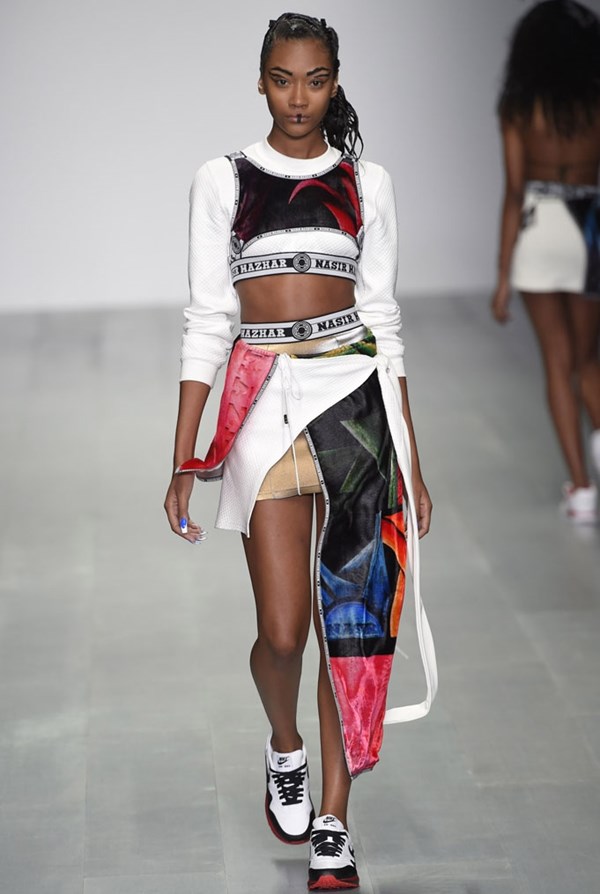 Photo:nasirmazhar.com
Not gonna lie, we LOVE it when fashion meets comfort; who doesn't?! This LFW really highlighted the fact that we're falling in love with this concept more and more and time goes on, with a real spotlight being shone on dressing down to dress up!
By pairing slouching track pants with dressier items like a shirt and upmarket knit, this looks comes alive with real British flare.

3. Embroidery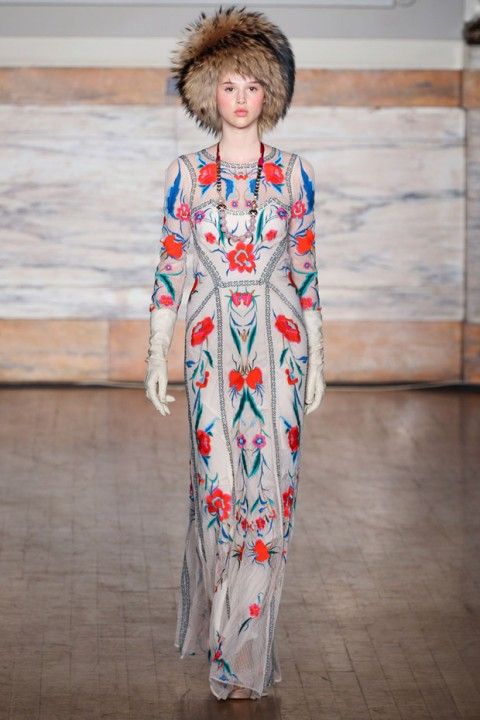 The whole of London was taking a page from the Pearly Kings & Queens playbook this season, with amazingly detailed embroidery and embellishments to soften down traditionally 'hard' pieces such as leather jackers. We adore this look for it's versatility as well as it's capacity for longevity. These gorgeous pieces will be with us for a long time as a go-to wardrobe staple!

4. Gingham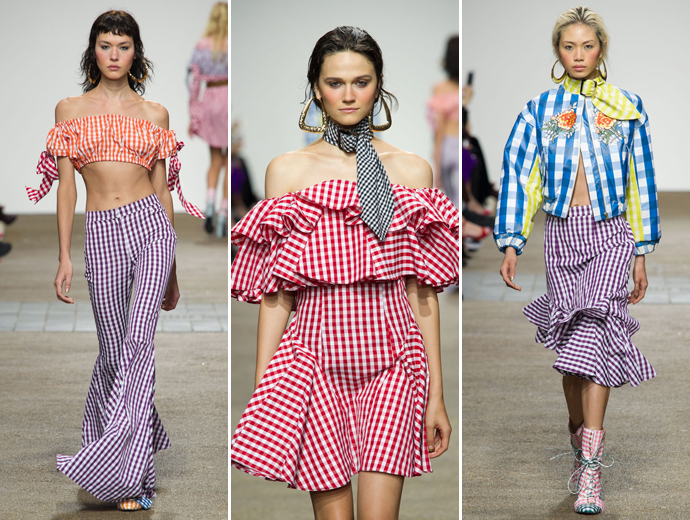 Photo: House of Holland
A definite throwback to the simpler times of the 90's, this gingham trend is already being seen across the highstreet. Pair with ruffles and cream or white for a flirty age-defying look that defined a generation and throws us right back into the days of Madchester, lipgloss and low slung country denim- We're mad fer it!

5. Tulle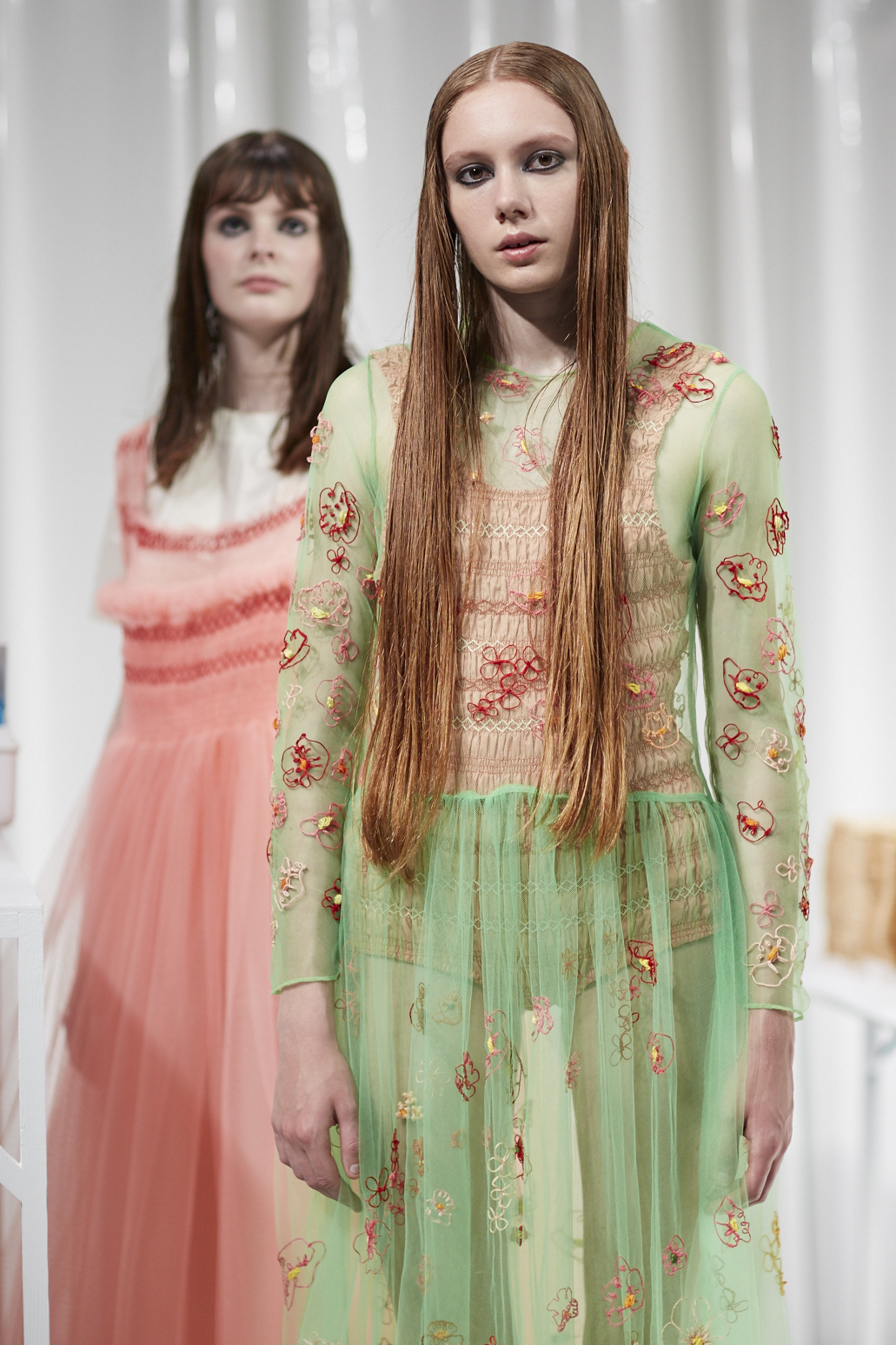 Photo: Shaun James Cox, British Fashion Council
Staying with the throwback theme, we're also noticing a lot of tulle on the scene this season! For a more 80's vibe, we recommend rocking this look up with black and leather for a contemporary twist on a super feminine classic. Tulle is so beautiful when it's layered, and can really make a huge impact when juxtaposed with metal accessories, and much heavier fabrics, and contrary to popular belief, can provide a sensational silhouette!


You can shop all of these amazing SS17 trends in our webstore right now at LVClothing.co.uk, and stay ahead of the fashion curve by following us on Instagram and Facebook @LVClothingMCR <3!